Studio's Open House Was Successful
Yesterday we had our Studio's Open House. Our students, teachers Ethan and Samir and I played outside some interesting compositions. The weather was beautiful and sang along with us! We felt so happy and blessed to get together again and play a live concert for our community. Our audience was very exited and supportive, sharing their smiles and applauses with us. The next big event of our studio is Halloween Concert which we are planning to do remotely via Zoom. We feel reun
Our Studio's Open House Is Tomorrow!
We are having a (distanced, masked, outdoor) Studio's open house this Saturday, September 19th from 3pm to 5pm. Come see what our music instruction is all about. We teach piano and saxophone lessons in person (from a distance) and through video chat. Be our guest and check it out! Our address is 2902 Harrison Ave, Louisville, KY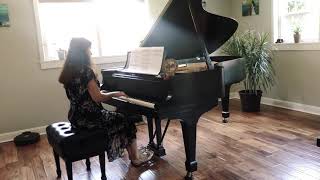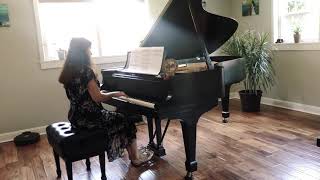 My New "Little Music Story" #15
Recently, I wrote another episode for "My Little Music Stories". I named it "The Time Is Gone". It is dedicated to all victims of 9/11/2001... As usually, I recorded it in my Music Studio on my lovely piano that brought so much power and energy to the piece. I hope you will like my composition and share this video with your friends and relatives.